Cinterion EGS5 GPRS wireless module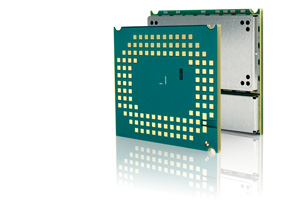 Introduction
The EGS5 is a high-performance, open-platform module powered by the JavaTM virtual machine. By combining the advantages of easy and reliable automated manufacturing with fast application design and development, the EGS5 module cuts development and manufacturing costs and increases ROI.
Supports:
Software
Auron SMS Server is a Windows-based software package that enables you to send, receive and process SMS and e-mail messages. Supported communication protocols: GSM, HTTP, SMPP, SMTP, POP3. Incoming messages are processed by 'triggers', and can be fully customized.
It's a framework for any scenario where one/two-way SMS is required. Create a voting/polling system, send out mass SMS broadcasts, create a reservation system, etc.. Real-life case-studies are included as sample projects.