Quad Band EDGE class 12 modem
Competitive speed for attractive price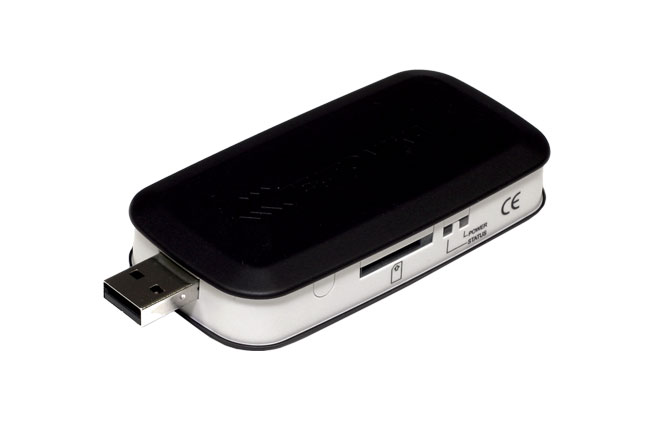 Maintain your top mobility easy accessing to the Internet no matter you are in a train, bus, or in a car. Be advanced by staying online wherever you are.
Manage your business in real-time
Send and receive e-mails
Browse WEB database
Access VPN
Send SMS messages from your PC
Use Voice feature
Teltonika ModemUSB/E12 connects to the PC through USB 2.0 (Universal Serial Bus) interface, which is very speedy and convenient. The modem takes the DC power directly from the USB interface, so no charging device or external AC/DC adapter is required.
We are working with the most advanced and suitable wireless bearers nowadays and looking forward to use them for our future products as far as they are reliable and suitable for customer needs. You will achieve much higher perfomance with Teltonika ModemUSB/E12 than with ordinary dial-up modem.
Main features:
The data type and data transfer speed depends on the service provided by your GSM operator. ModemUSB/E12 supports the following data-bearers:
EDGE
850/900/1800/1900 MHz.
Class ES2 (26/27 dBm) for 8-PSK modulation
Class 12
MS class B
Coding scheme 1-9
GPRS
850/900/1800/1900 MHz.
Capacity class 4 (2W) 850/900 MHz waves
Capacity class 1 (1W) 1800/1900 MHz waves.
GPRS class 10.
CSD
Data transfer speed up to 9.6 kbps
Supported Operating Systems: Windows XP (SP2); Windows Vista (supported build from version 6.0.6000); Linux with kernel 2.4.32 or higher
Drivers available: Mac OS X.
Features on demand:
External antenna.
Support of more than one SIM card
Great experience of branding (fully adopt the device, package and software with your brand: choose your colors, logos and brand name).
Software
Auron SMS Server is a Windows-based software package that enables you to send, receive and process SMS and e-mail messages. Supported communication protocols: GSM, HTTP, SMPP, SMTP, POP3. Incoming messages are processed by 'triggers', and can be fully customized.
It's a framework for any scenario where one/two-way SMS is required. Create a voting/polling system, send out mass SMS broadcasts, create a reservation system, etc.. Real-life case-studies are included as sample projects.