Sierra Compass 888/889 USB Modems
Featuring 5.76 Mbps Upload Speeds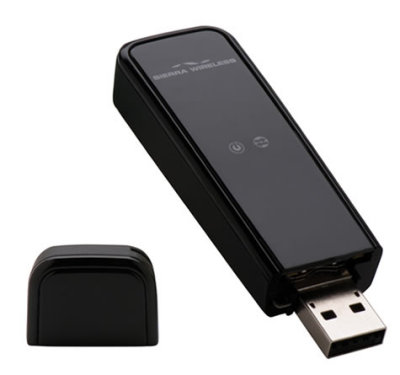 Compass 888 and Compass 889 modems feature high-speed HSUPA wireless connectivity with upload speeds up to 5.76 Mbps*. Compass 888 and Compass 889 modems have the ability to roam globally on tri-band UMTS and quad-band GSM/EDGE networks so you can stay connected wherever your travel schedule takes you. The Compass 888 supports HSPA networks utilizing the 850, 1900, and 2100 MHz frequency bands, while the Compass 889 supports 900 and 2100 MHz frequency bands.
To help make the most of your time, a laptop clip designed to maximize modem performance is included as well as a microSD memory expansion slot so you can store and transfer files with ease. Compass 888 and Compass 889 modems include TRU-Install™, a seamless, no CD installation experience, so setup is easy and fast for both Mac and Windows users.
Key features
Wireless download speed up to 7.2 Mbps and upload up to 5.76 Mbps*
Familiar USB connection
Small, durable, fixed design
Compass 888 Tri Band UMTS (850/1900/2100 MHz)
Compass 889 Dual Band UMTS (900/2100 MHz)
TRU-Install, automatic software installation
Key benefits
Portable from desktop to notebook computers
Tri band HSPA/UMTS for worldwide roaming and global connectivity
Receive diversity on all three HSPA bands provides for reliable connection and speed, even in fringe network areas
High speed wireless connectivity in more places than Wi-Fi, offering greater mobility
Software
Auron SMS Server is a Windows-based software package that enables you to send, receive and process SMS and e-mail messages. Supported communication protocols: GSM, HTTP, SMPP, SMTP, POP3. Incoming messages are processed by 'triggers', and can be fully customized.
It's a framework for any scenario where one/two-way SMS is required. Create a voting/polling system, send out mass SMS broadcasts, create a reservation system, etc.. Real-life case-studies are included as sample projects.